T o n g a 2014
_________________________________________
Aloha Cetacean Lovers.

Our September whale trip was so amazing not only having a fantastic time with the whales, I was so blessed to have a wonderful group of old and new friends to share the whales with me.

We were fortunate to have so many trips to be with the whales, plus instead of our usual 6 hours a day, my Captain Andrew gave us at least 7 and sometimes 8 hours on the water! The most wonderful and exciting part of this journey was capturing a couple who would come before us sharing their Essence of Love to actually conceiving our Cosmic Master Baby Whale, "Avatar, Nagwal," meeting Nazakaa, and playing with our frolicking juvenile baby.

This little guy loved us so much that he would come by us over and over getting as close as he could, flowing past us eye to eye, at the end of his passing by, he would flip his tail at us in such exuberant joy! I believe he thought we were like him, we being the human whales. The only problem was that his powerful tail was a little scary, we at times had to back up, laughing with joy of course! I have to say we loved it's frisky playing, we were his pod mates, no one complained.

I am so grateful to have spent another fantastic B-day with my special friends and the whales, the best present and wonderful way to start my next chapter in my life. I am so blessed and fortunate to be able to bring groups to Tonga to be with these magnificent Beings of Light.
Our Group Not Quite Ready for Prime Time
Back row-Bill, Rika, Marie-Claude, Captain Andrew, Jan
                   2nd row- Celeste, JoanieMac, Diane, Madeleine, Nettie (staff)
                   front row-Bettie (staff) and Anita


Anita & Rika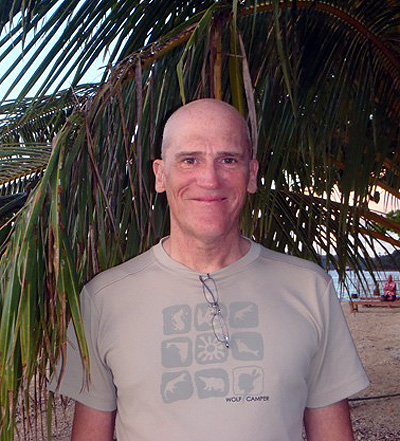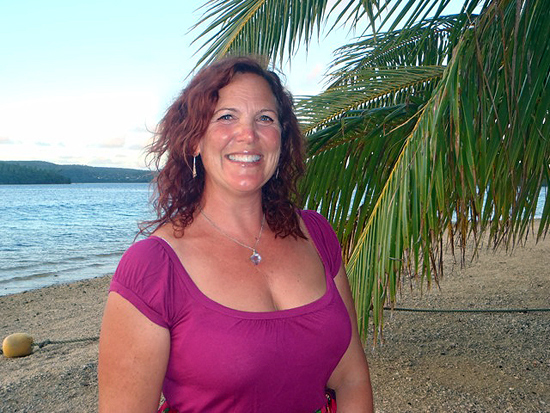 Jan & Marie-Claude

Madeleine & JoanieMac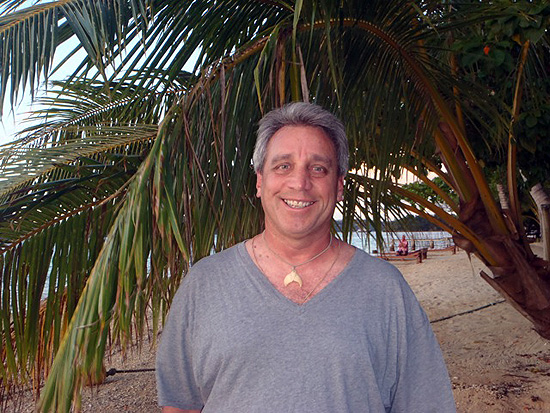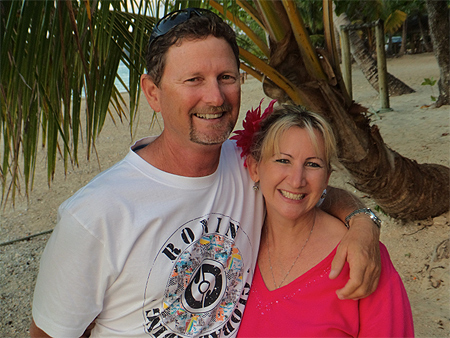 Bill & Captain Andrew with Diane


Happy Birthday to Celeste!
_______________________________________
OUR ISLAND!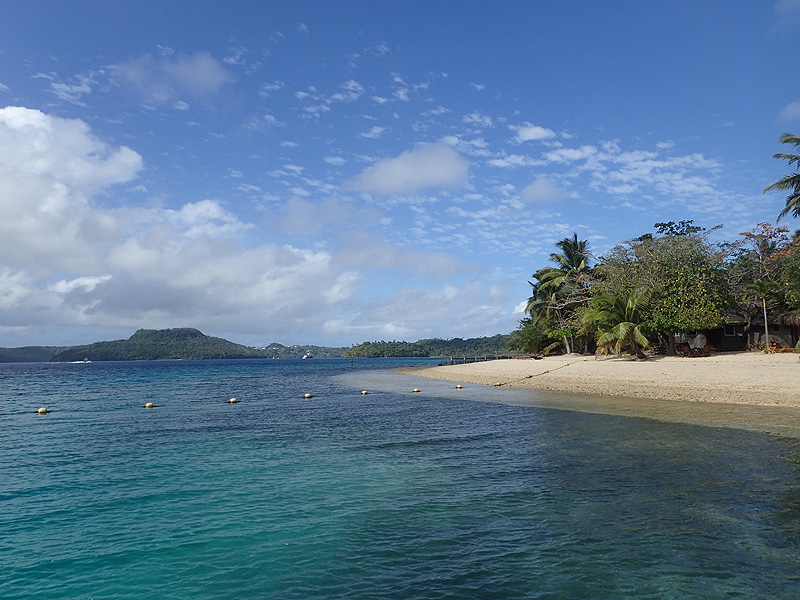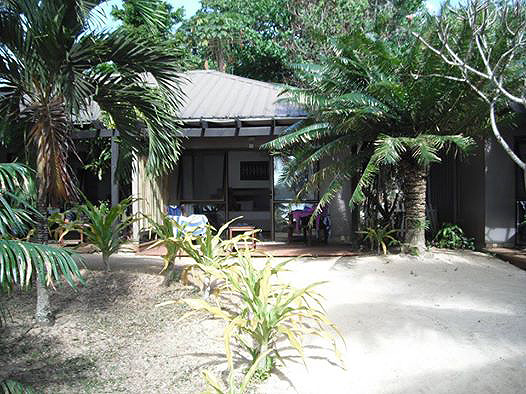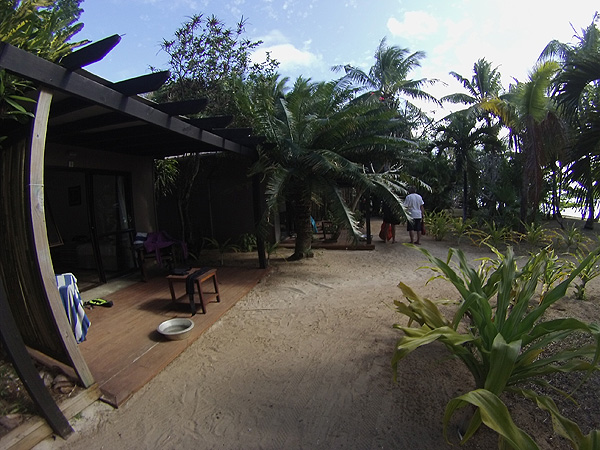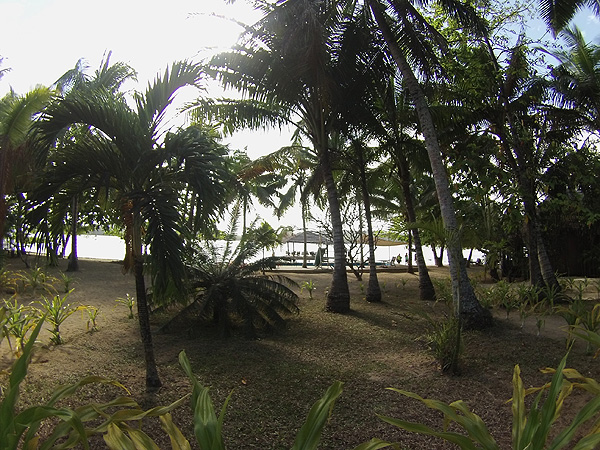 _______________________________________
SOME OTHER ISLANDS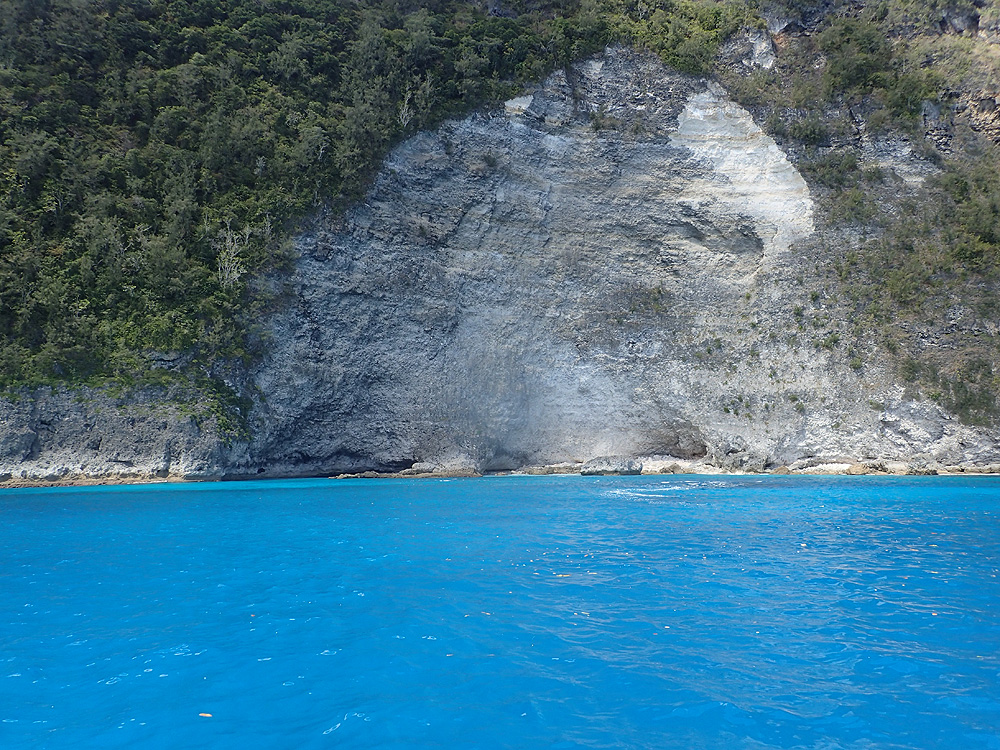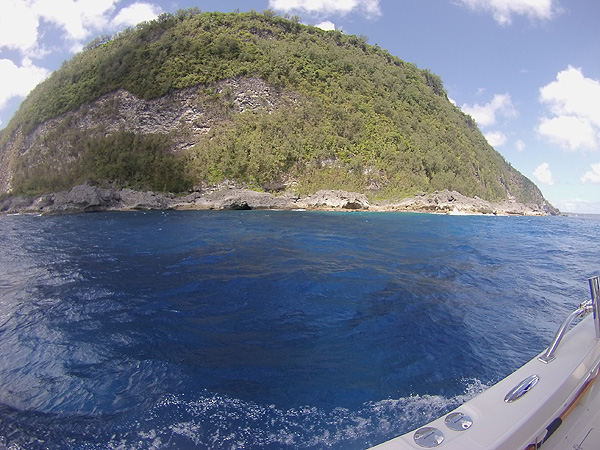 _______________________________________
OUR BOAT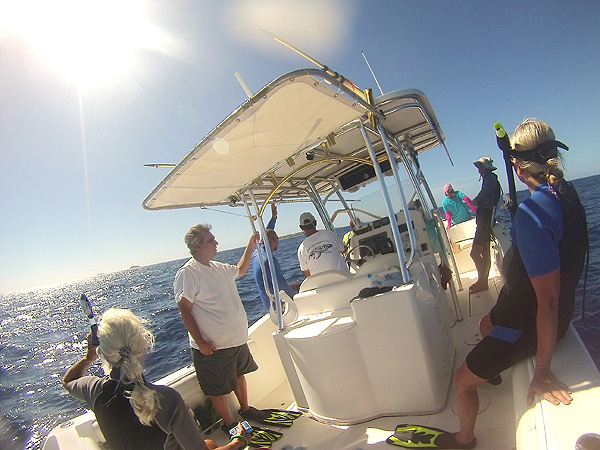 Anita, JoanieMac, Madeleine, Jan and Rika

The Mermaids

Bill with our guide, Isle. Jan blissful.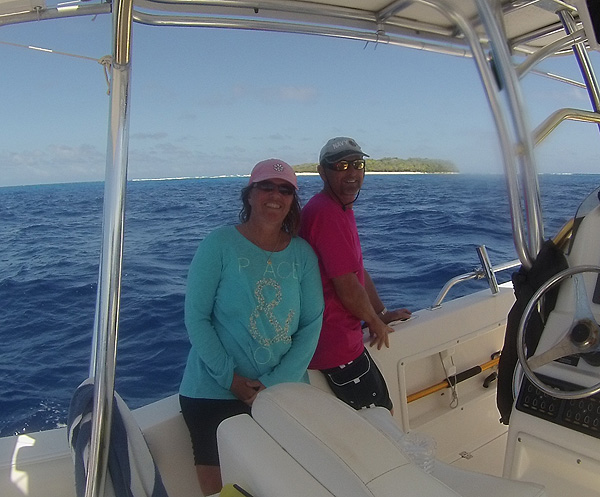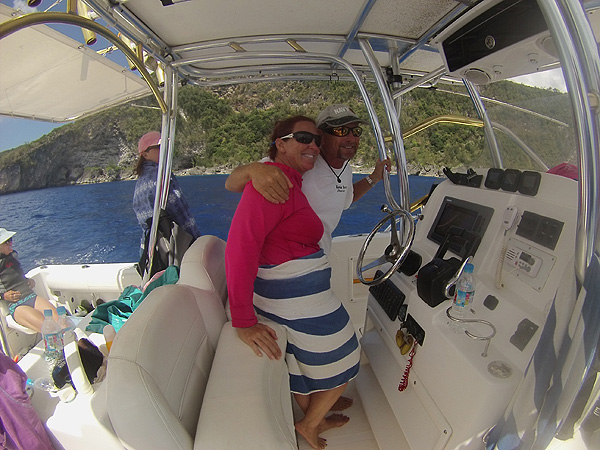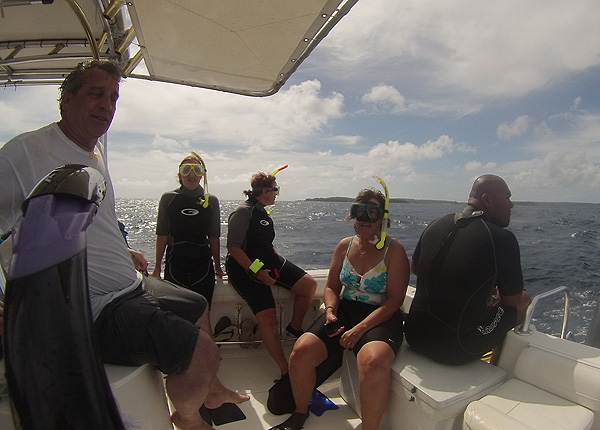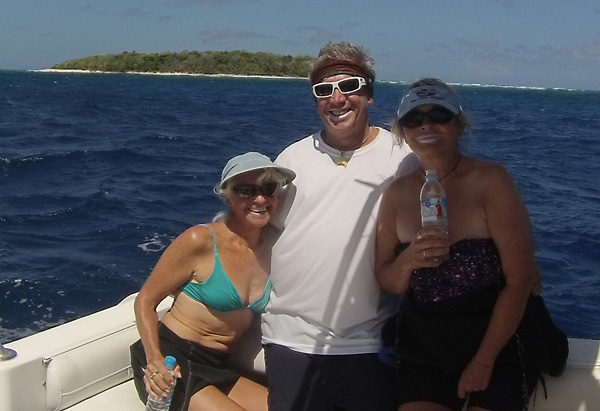 After an encounter.
_________________________________________________
OUR WHALES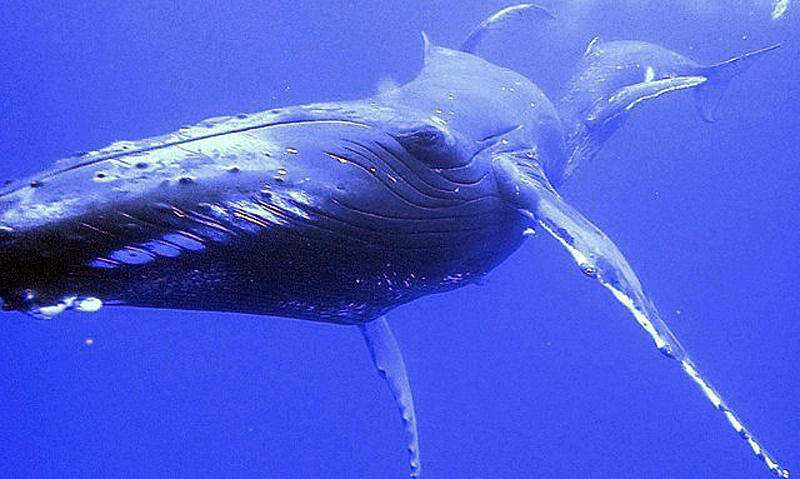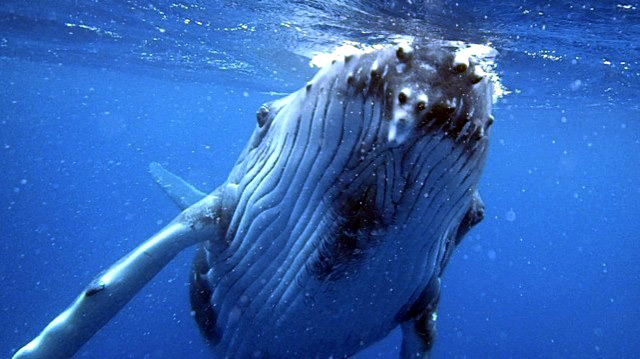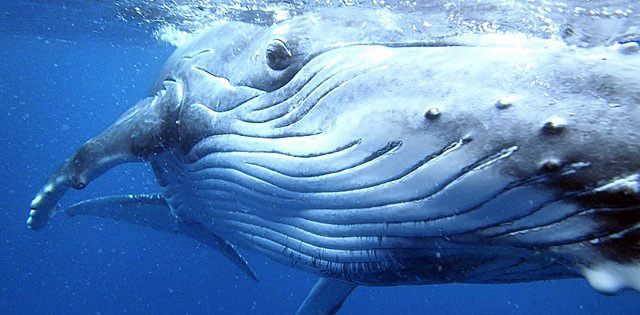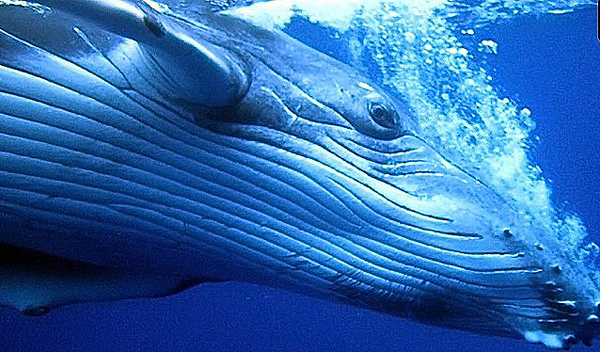 This little guy loved us so much that he would come by us over and over getting as close as he could...
(These clips are edited (thanks Douglas!) from footage captured by JoanieMac with a hand-held camera .
Music from the beloved, "The Calling" by Raphael & Kutira.)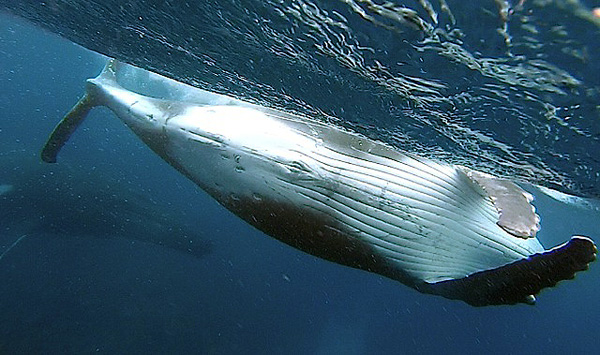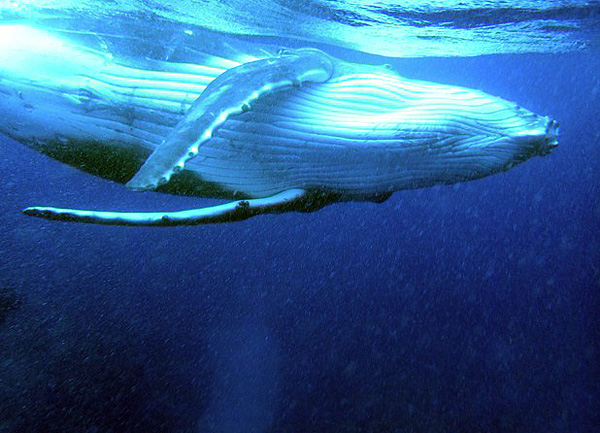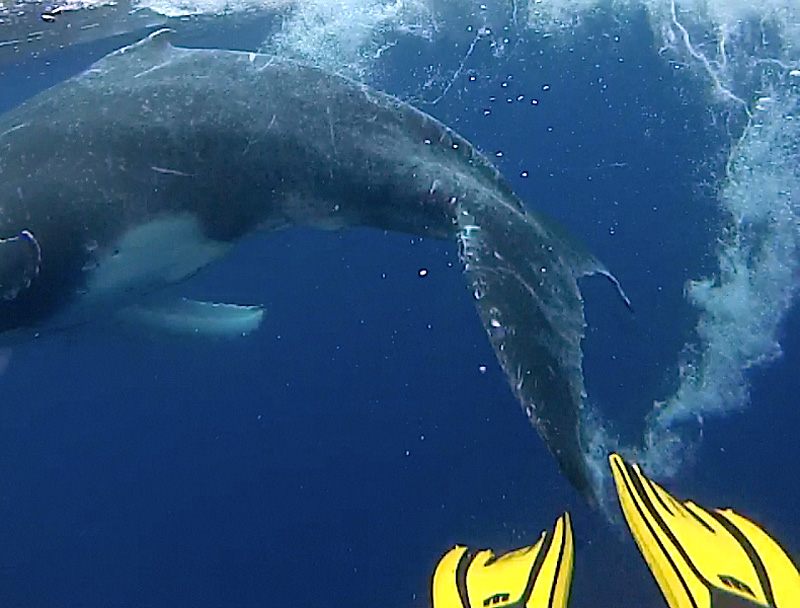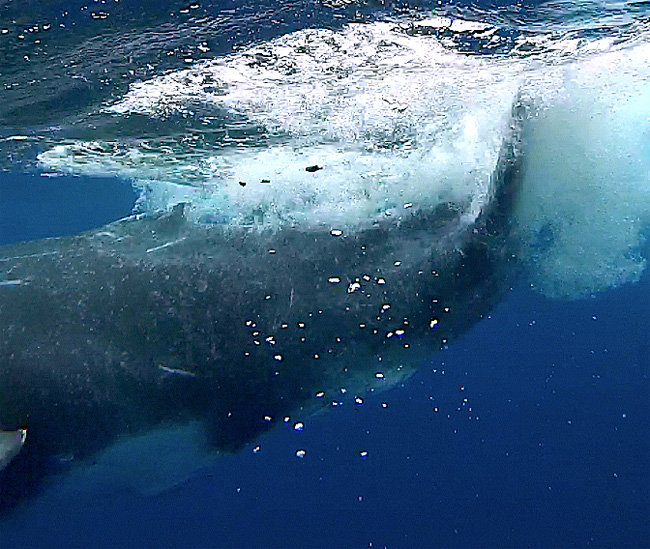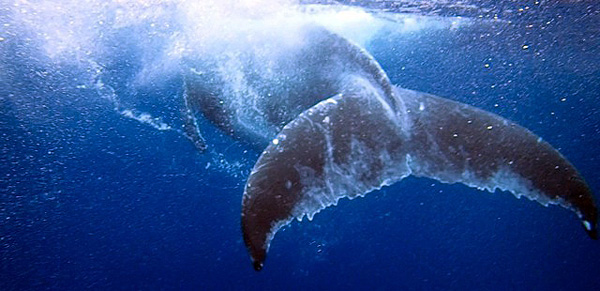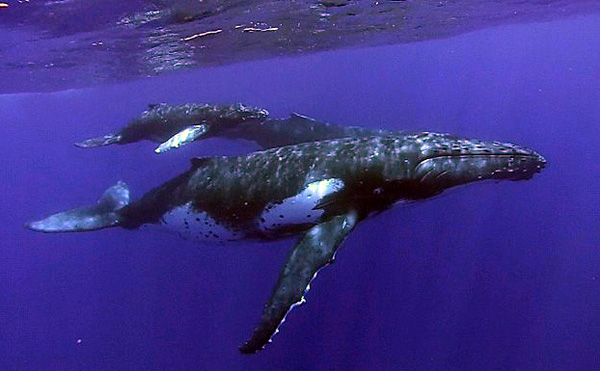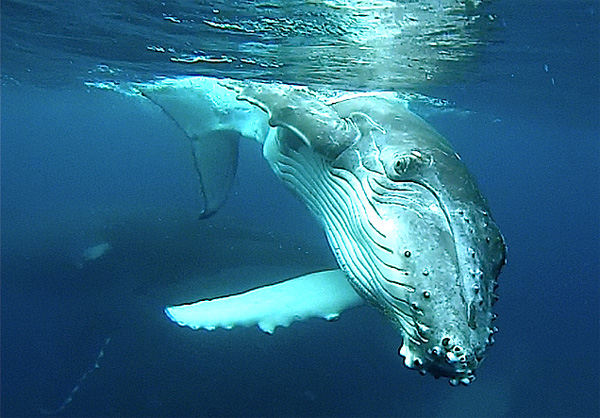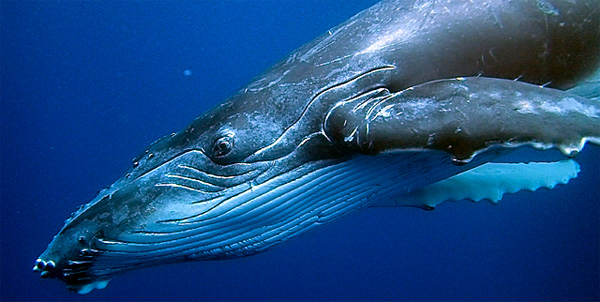 Marie got up close and personal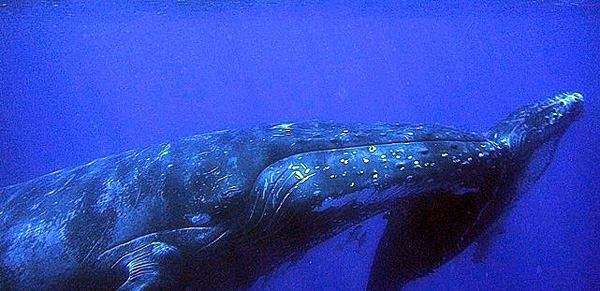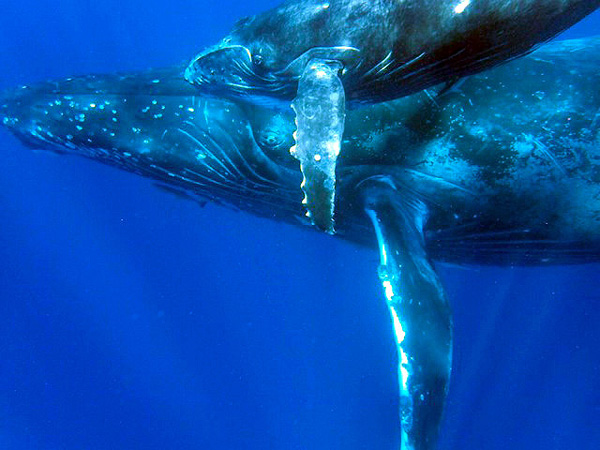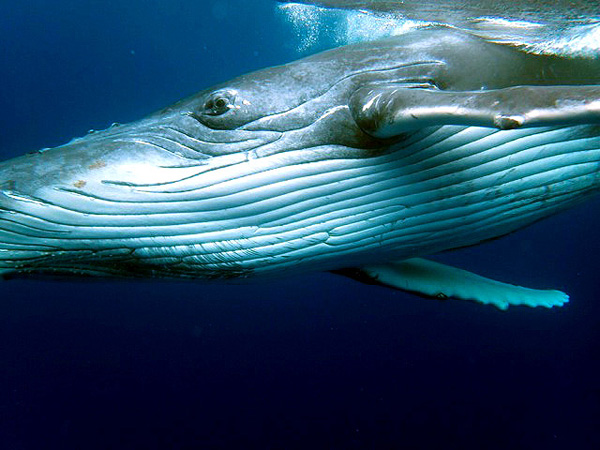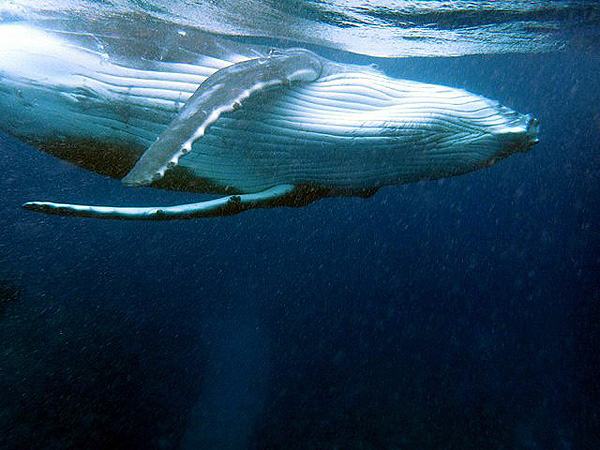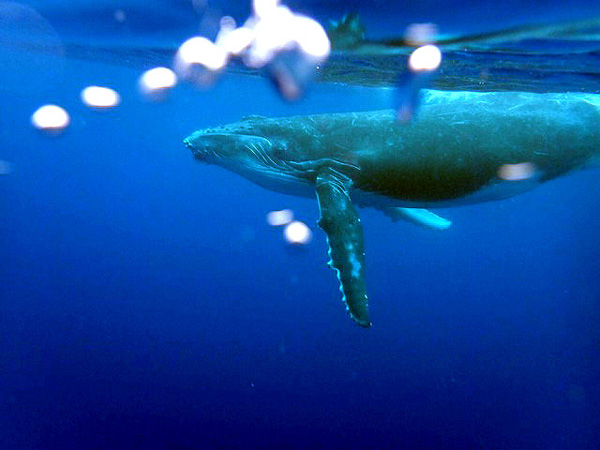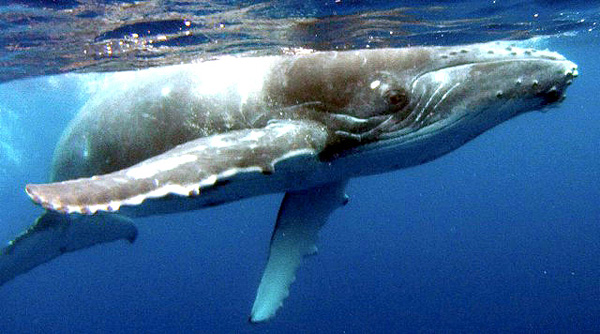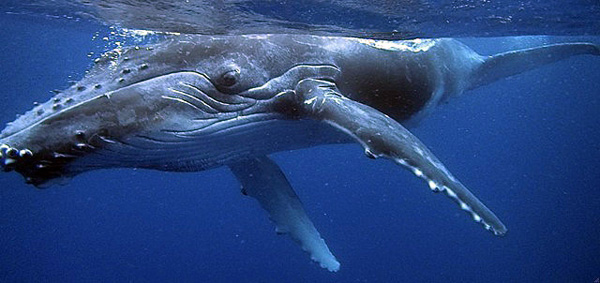 ____________________________________________________
We had the privilege of witnessing the most beautiful dance with this coupling of the South Pacific Humpback Whales.

The male was stationed directly over the female in perfect sync, performing for us so very close, never losing the delicate balance between them. This was the most sublime example of the merging of the male and female into Oneness!

We watched as Nagwal's parents danced and performed, to then dive deeply beneath us to mate, and then to reappear with such Joy and Exuberance as they breached with bliss of having conceived a "Cosmic Master Baby Avatar."

It was so beautiful and cosmic, they were showing us the significance of what a dance it is when we merge our male and female energies within ourselves!

What is so wonderful is that from this mating of these two Beloveds will be born a New Cosmic Master Avatar!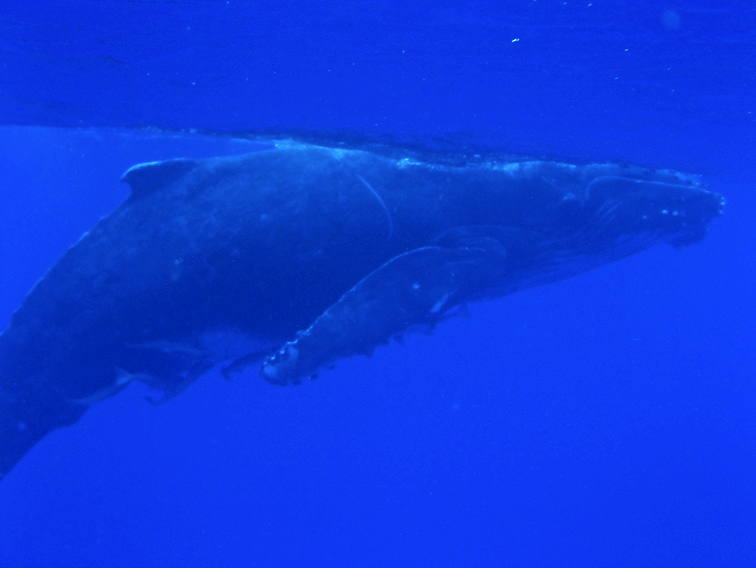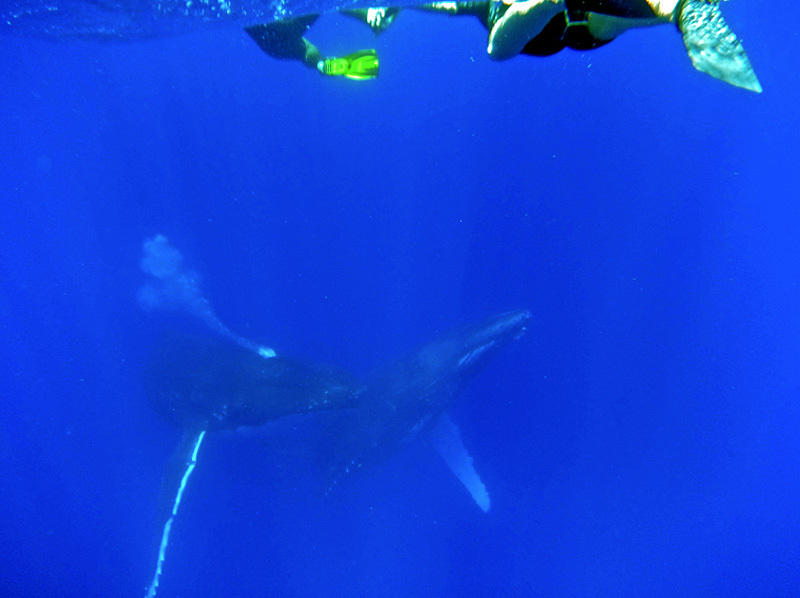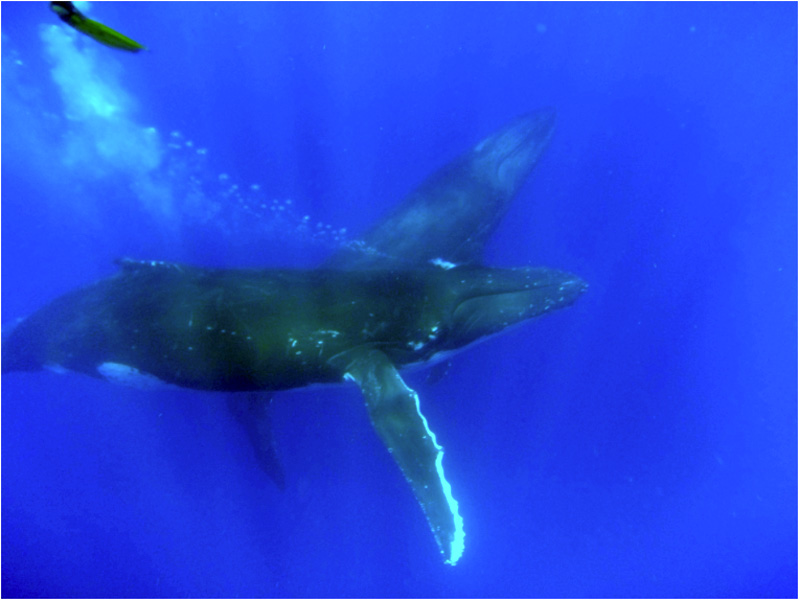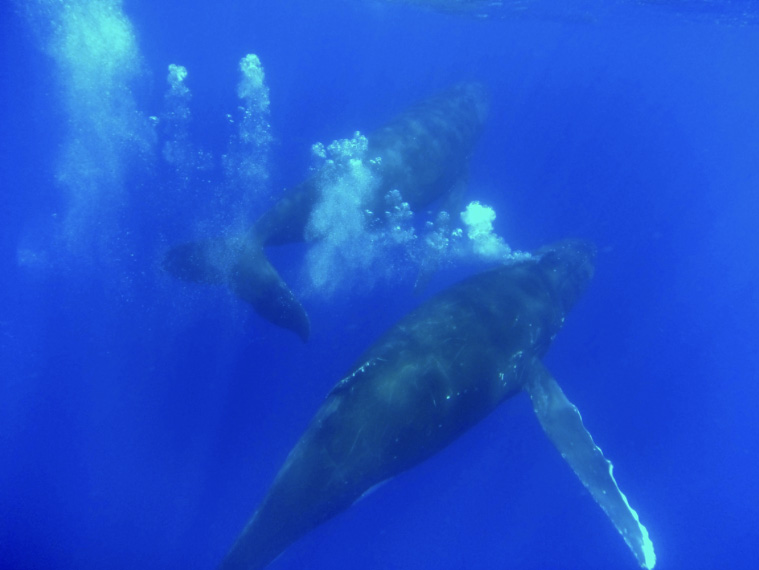 These two whales, are the inspiring beautiful couple, they are the two different types of South Pacific Humpbacks. It was so beautiful to see the two come together to dance and perform before us, as they dove deeply in a mating ritual, only to come before us once more in a breach to say:
"We have proudly created a "NEW BEING OF LOVE AND LIGHT."

As you see the female/mother is the white sided species and the male/father is of the darker species.  He only has white on his belly, more like our North Pacific Humpbacks.
It felt like he was more North Pacific and the female/mother was South Pacific. Wouldn't that be an amazing combination?
I am blessed and so grateful to be able to be with both the North and South Pacific Humpback whales each year, in Hawaii, my home, as well as facilitating groups to Tonga to swim with them freely.

What a gift it is for us to now be able to go back to them this September to meet our "Nagwal!" He may be "white," this is what Madeleine, my friend and animal communicator, was receiving. She too was with me observing this dance.

Wow, hopefully he will be a "White Whale,"
a Cosmic Being of Light and Love."
Hello Soul Family!

In keeping with the last teleseminar where we called upon the Cosmic White Whale to bring us more consciously into our Fifth Dimensional bodies, Grandma wants to further enhance your progress.


Celeste, Nazakaa and Nagwal are excited to invite you to join them in bringing a special group of Mer people to Tonga to meet Nagwal, a "New Cosmic Master Avatar Baby Whale" that will be born most likely in September, as well as Nazakaa, a "Divine Cosmic Mother Whale."
All images are used by permission and are otherwise copyright to authors.
Thank you for respecting their material.
______