WHALES OF TONGA 2019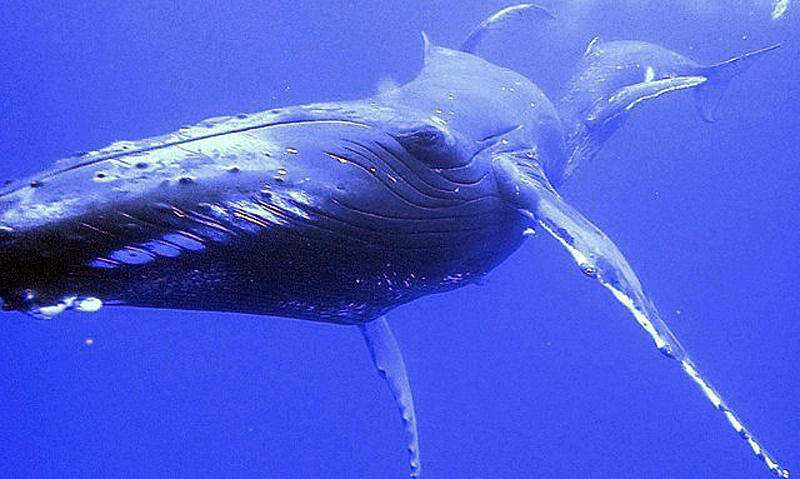 Activations: See below (for travel, accommodations, etc. for more information regarding these activations that will be gifted to you.)
Nagwals Activation,"Cosmic Golden Ray."
Whale Activations: "Crystalline Whale Codes"
NEW: "Crystalline Platinum Ascension Rays"
Celeste, Nazakaa and Nagwal are excited to invite you to join them in bringing a special group of Mer people to Tonga to meet Nagwal, a " Golden Cosmic Master Avatar Baby Whale" that was born last September 2015, as well as his Mother Nazakaa, a "Divine Cosmic Whale."
INFORMATION ABOUT MYSELF AND NAGWAL
In 2014, we were so fortunate to have Nazakaa slowly travel towards US, to move past, then turn sharply nearly coming nose-to-nose with us while transmitting High frequency vibrations of Pure Unconditional Love, Light, Compassion and Joy, while nurturing every cell of our bodies. She continues to work with each of my most wonderful group today, and invites you to come and meet her and Nagwal for a Grand Union and Reunion in September 2018.

Celeste's Soul's mission is "Mother of the Oceans, Protectress of Mu,
Lemuria, the cetaceans, whales and dolphins."

We are here, myself and the group to work with the "144,000 Crystalline Grid" of our Beloved Gaia/Earth, helping to stabilize and shift Humanity into there True Essence.

This year 2018 was about high energy and expansiveness, we will be shifting from the Old of 2017 where we were learning about our "Power" with No More Secrets, to Knowing our "Truth."
We are moving from the Old "Obstacle Course" to a "Playground" that we don't have to build! We are creating our New Reality in ever moment!

The whales are saying:

These are times of dynamic creation! Turning away from the old ways of seeing ourselves, to taking action, taking our work out into the world!
"It is time to go for it! We must get all our parts together, to co-create with Spirit; we will be doing this collectively. We will have more assistance from the Higher Realms that are working with the Us, the Whales."
As we go into the "Unknown" the Essence of fulfillment, fantastic rewards, riches, radiance and recognition are in the Ethers~~~ to Receive, Embody and Reset ourselves!

Stepping into our "Brilliance" and stepping out, while showing up!
The whales say:

"We will be shifting into Our Soulfulness, as we find the places where our "JOY" is hiding, we find the resistance and let it go!!!"
Nazakaa, our Divine Mother Whale will be working with Us in our "Dreamtime," and assisting our movement to the 5th Dimensional Lemurian timeline, as we become "Our Authentic Self."
What a joy it will be to join Nazakaa and Nagwal this September.

They will be waiting for us on the beautiful island of Vava in the Kingdom of Tonga along with many other amazing humpback whales that will be there to greet us.
Who are these whales?
They are Great Cosmic Beings assisting in our transformation, transfiguration into transmutation of our Soul, Mind, Body and Spirit!
Nazakaa, is a powerful Divine Cosmic Mother Whale, who in 2014 came nearly nose-to-nose with our group, baby by her side. She transmitted Pure Unconditional Love, Light, and Compassion, nurturing every cell of our bodies. She has continued to work with our group and would now like to invite YOU to come and meet her.
Nagwal, A Golden Cosmic Master Avatar, who in Ancient times on another time line, its last embodiment was much larger then the Blue Whale, has chosen once again to incarnate on Mother Earth/Gaia.
In 2014, we had the privilege of witnessing the most beautiful dance with this coupling of the South Pacific Humpback Whales. The male was stationed directly over the female in perfect sync, performing for us so very close, never losing the delicate balance between them. This was the most sublime example of the merging of the male and female into Oneness!
We watched Nagwal's parents dance and perform, to then dive deeply beneath us to mate, to reappear with such Joy and Exuberance as they breached with bliss of having conceived a "Cosmic Master Baby Avatar." We didn't realize until I asked Grandma Chandra if he was going to be a "White Whale," she said, "No, he is the first Golden Whale to come onto the planet to assist humanity as this time!"

Nagwal will be 4 years old Sept. 2018, a juvenile. Please read the beginning of Nagwal's journey onto the planet on my 2014 retreat to see who he is and why he has embodied on the planet in Vavau!

What was so wonderful is that from this mating of these two Beloveds a New Golden Cosmic Master Avatar was born!
I have been working with these baby avatars since they started being born in 2011. These are Sirian Avatars that are so special; their Essence is so transformative when you are in their Presence. Now YOU will be able to experience the "Golden Cosmic Master Baby Avatar," this to me is an experience of a lifetime!
I was very blessed to have a very special friend who is an animal communicator on my trip that also witnessed the dance. Madeleine was gifted with this information regarding our baby "Nagwal's" birth.

This is so special and to think these two Beloveds transferred their Essence of Pure Love to Us. Nagwal was chosen to be born of these incredible Cosmic Beings, to embody its Essence of Love, Light, Compassion, Purity of Heart and Ultimate Joy, sharing its Essence with those who will be present.

Our Nagwal," who according to Grandma Chandra, is a "Ancient Golden One" coming to help humanity, as a very High Vibrational Ascended Master Communicator for the Whale Group Consciousness. The whales, I and my group will be working in the 5th Dimensional frequencies of Lemuria with Nagwal and his other whale friends with the 144,000 Crystalline Grids of Beloved Gaia/Mother Earth.

In 2015, my group and I were able to meet Nagwal for the first time, he was only 1 month old. One sunny, calm day, became the perfect day to meet Nagwal, for our weather was being affected by El Nino, we were happy to have a calm day. We saw a lot of activity starting to happen, we decided to pursue to see what was happening. As we approached closer, I couldn't believe my eye's, for out in front of this "heat run" was our 1 month old baby Nagwal leading the pack of charging male's to mate with with Nazakaa, the mother. There were 5 or 6 males coming under, behind, in front surrounding our boat, trying to become the escort that she would pick to mate with. We sat and watched for it seemed like an unless amount of time at this awe inspiring activity!

What was incredible and unbelievable to me, as well as the Captain and other's in the group that were familiar with a heat run, was that Nagwal seemed to be in charge of all that was going on!! Now, you have to realize that a 1 month old baby is normally right next to his mom, yet he would dart out, going between all these charging males. It appeared that these males knew who he was and made sure he wasn't hurt!! Most amazing sight, as well as my Captain remarked, that we had ever seen after this year being my 11th year working with these Sirian Whales.

When things started settling down, we got into the water, except for my good friend who wasn't feeling well that day. The miracle happened at that moment, for he was letting her know that he was Nagwal. I was in the water communicating with him and mom, when all of a sudden I felt a bull or male whale come under me quickly, as well as one to my side to get to Nazakaa. I was distracted by this and when I looked up Nagwal had disappeared!!

My friend shared with me that while I was in the water, he had circled around me and started breaching many times in front of her saying, "I am Nagwal, I am Nagwal, I am Nagwal!" What makes this even more important is that my friend can be the most doubting of such things and it was she that he choose to show himself too, only to her and our Captain, as the rest of us were in the water watching the whale show that was going on. Also, at the same time the heat run was happening, there were many whales out further breaching all around us, to me they were all saying, " he has arrived, our New Master." I, the Captain and all of us witnessing this inspiring, fantastic, adventure with Nagwal knew without a doubt that it was him. We knew we would find him and we did!! We were all so blessed as well as All Humanity is now blessed because of this fantastic Cosmic birth.

It will be very interesting to observe and communicate with him again, as well as with all the other Beloved whales.
The whales say:
WE WHALES HAVE DEVELOPED A GROUP CONSCIOUSNESS
AND THEREFORE FIND THE HUMAN CONCEPT OF SEPARATION
TO BE ALIEN AND BEWILDERING.
RECOGNITION OF OUR GROUP-INTERLINK IS CONSIDERED
HEALTHY AND NATURAL, WHILE THE BELIEF IN A SEPARATE IDENTITY IS AN ILLUSION SINCE WE ARE INTERCONNECTED.

SENDING OUT TO THOSE INTERESTED:
You will be receiving transmissions of "Nagwals Golden Cosmic Rays" and the "Crystalline Whale Codes for Humanity" and added this year 2017 was the "Crystalline Platinum Ascension Rays." These are BONUS GIFTS for you from Celeste. This gives you the opportunity to do other things such as kayaking, venture into town or rest.
NAGWAL, the Ancient Cosmic Master Avatar, invites you along with his Whale Messengers to come and experience these activations and to join me in the crystalline turquoise waters of Lemuria in Vavau, Tonga. We had an amazing year once more this last September, happily seeing and nearly swimming everyday with these Gentle Giants of the Sea~~~
We will swim with these Beloved Whales Eye to Eye, Heart to Heart as We embrace the Unconditional Love that these Gentle Giants transfer to Us. This life altering experience will leave you feeling the "DIVINE ESSENCE OF ALL THAT IS."
This is what you will energetically receive whether you come one week or 2 weeks in exchange for your commitment to yourself and assisting humanity with the guidance of the Whales~~~ Hope to see you in Tonga!
Love and Light to you,

Celeste, Nazakaa and Nagwal