Aloha Nature Lovers!

I am inviting you to join me on my Spiritual venture to Mt. Shasta, to Lemuria, the realm of the God/Goddess of your Imagination," The Land Your Imagination has Forgotten!" Growing up in Red Bluff, an hour and half from Mt. Shasta, I spent much of my time there. I was very blessed to be able to see the Mountain everyday from where I lived. There has always been a warm and sacred special place in my Heart for the Mountain.
I will be sharing how, I Remembered Lemuria as a Child and through my years in Lemuria, Mt. Shasta being part of Lemuria. I will be sharing my book,"Lemuria Remembered Through The Eye's of a Child." I now live in Kona Hawaii and it too is part of Lemuria, we will experience the connection between Hawaii and Mt. Shasta.
We will asking permission to be invited into Telos, the Inner City of the Mountain. "Telos" means,"Communicating with Spirit, Oneness with Spirit, Understanding with Spirit." It was also the name of this whole area at this time, including California and a major part of the Southwest US, as well as land north of Mt. Shasta along the West Coast up to part of British Columbia.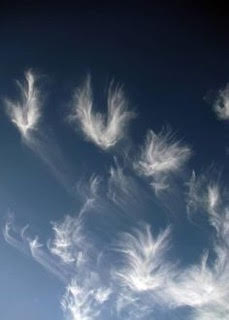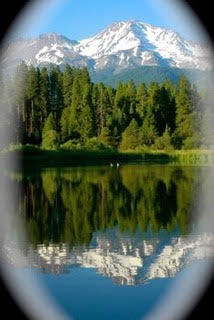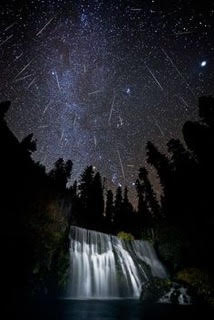 You will be taken on a guided meditation to Journey into the Interior, the Mystic Land of Lemuria to meet the Lemurian Dreamers in the Golden Light Crystal Cities where the lived. They will help you Dream your Dream into Reality!!
Amazing experiences with the frequencies of Big Foot, UFO's, Fairies, the Angelic Realm as well as the Dolphins and Whales will envelope US as we journey with them! I have been sharing with others the brilliance of the amazing Dolphins here in Kona for 22 years and the Humpback Whales a couple of years in the Dominican Republic and the last 13 years in the Kingdom of Tonga. They will BE with us while we are in Nature, as they Weave their love of the Mountain, of Lemuria, with the wonderful oceans frequencies in Hawaii!
You will be receiving the "Essence" of my 8th Dimensional Big Foot Guides as we invite the resident Big Foot Light Beings to join us in the sacred sights we will explore, along with the Fairies of the Mt. Shasta area, that are so eager to be joining us. As you can see this is All about "Nature" and how Nature is the key to support us on our Ascension Journey that is special for each one of us for our evolvement into our TRUE NATURE/SELF, as we become more of "Who We Are," and "Why Are We Here!"
We will experience the "New Christed Timelines," to assist in bringing in the New Christ Light Consciousness and New Earth Consciousness~~~~~
You will be receiving the:
"Crystalline Whale Codes for HU-manity." I received these codes during the "Birthing of the Golden Lemuria" Seminar here in Kona 2011!
"Nagwal's Cosmic Golden Rays." He is an Ancient Cosmic Master Avatar Whale who was born 3 years ago in Tonga. My group and I watched his parents dance before us then to mate, knowing at that time as they mated and the breached that an Amazing Being of Light and Love was going to be born! My special groups each year and I have been meeting Nagwal since he was a month old. Please read this amazing story when he was 1 month old,
you can read more about Nagwal on my web site 2014.
Crystallite, the Crystalline Dolphin of the Cosmic Platinum Rays will be assisting you on your path to Ascension. She came to me this year 2017 for this purpose during Grandma Chandra's tele-seminar before I left for Tonga. She and Nagwal will weave their Golden and Platinum Rays together, merging our Masculine and Feminine frequencies of Love and Light to assist us in balancing our "TRUE NATURE," that of Who We Truly Are! They both are very powerful BEINGS OF LIGHT AND LOVE and along with the balancing of the energies of Mt. Shasta/Mountain, Ancient Lemuria.
Then of coarse we will be experiencing whatever or whoever in Nature would like to come and join us showering us with their special "Essence."
Lemuria was really the cradle of civilization on the planet, the "MOTHERLAND," that assisted in the eventual brith of many other civilizations. Atlantis came about at a later time. Lemuria thrived in a state of Paradise and Magic for a few million years.
In Love & Light,
Celeste
Read some insights on this mystical place: